Christine Lavelle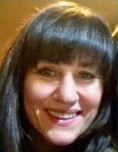 Profesional and Academic Education:
Certified Pilates Instructor (Romana's Pilates Level IV)
Principal Trainer - Pilates Alliance of Australasia
Certified DNS Exercise Practitioner - Rehabilitation Prague School
Bachelor of Applied Science - University of Western Sydney, Australia
Certificate IV in Workplace Training and Assessment
Christine began her Pilates Instructor training with Cynthia Lochard (Romana's Pilates) in 1995. She has been a certified Pilates Instructor since 1998 (Pilates Inc., Romana's Pilates). By historical lineage, she is classified as a 2nd generation Pilates Instructor, having completed her training seminars and practical examinations with Pilates Elder, Romana Kryzanowska. Christine also studied with and taught alongside Romana in her training centre in New York from August 1998 – January 1999. Chris has managed and taught in her own Pilates studio from 1999 to date. She was awarded teacher trainer status with Romana's Pilates in 2005. Christine commenced studying Dynamic Neuromuscular Stabilisation (DNS) with The Rehabilitation Prague School in 2013 and became a certified DNS exercise instructor in 2016. Christine is a Principal Trainer member of the Pilates Alliance of Australasia (PAA) and also serves as a committee member on the PAA board.